Car Dealer 'Volvo MWOne' is engaged on a challenging road in the digital age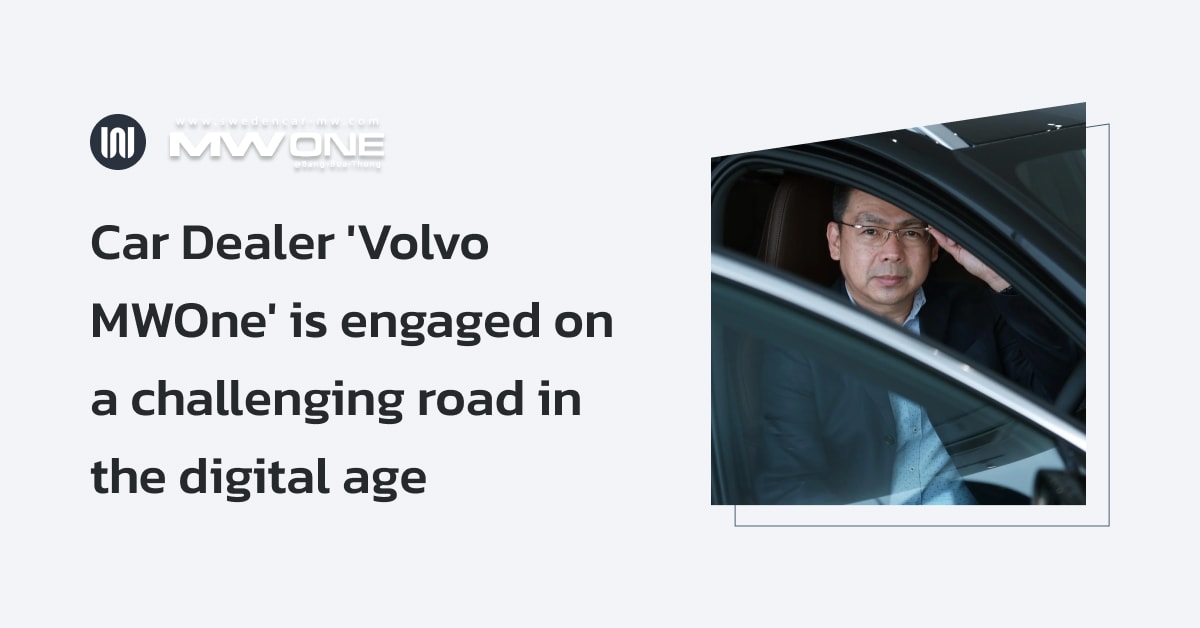 When the cost of acquiring new customers is 5 times higher than the retention of old customers.Then how do business owners in the digital age think and review ways to compete in this situation?
Last Friday afternoon at the end of February we drove out of town and headed to the 'Volvo MWOne ' showroom located on Kanchanapisek Road. Bang Bua Thong district of Nonthaburi province is just a few minutes drive from here, you will be out of town, but competition in this era of location or location may not be an important factor. When a brand or business can reach customers through online channels. However, marketing activities are carried out online even if it helps the seller to reach out to the customer group easily. But marketers or business owners should not forget that in the online world there are a lot of competitors. are waiting to steal the opportunity to complete the sale at any time!
'Volvo MWOne' is a car dealer that started with Chevrolet cars, but along with the growing trend of premium cars in Thailand. Coupled with the expansion of the community to the suburbs, ' Mr. Worasak Chanpaiboonrat ' the owner saw an opportunity to move up in class to become a premium car dealer. As a result, the Volvo MWOne was subsequently launched.
Premium car dealers face challenges in the digital age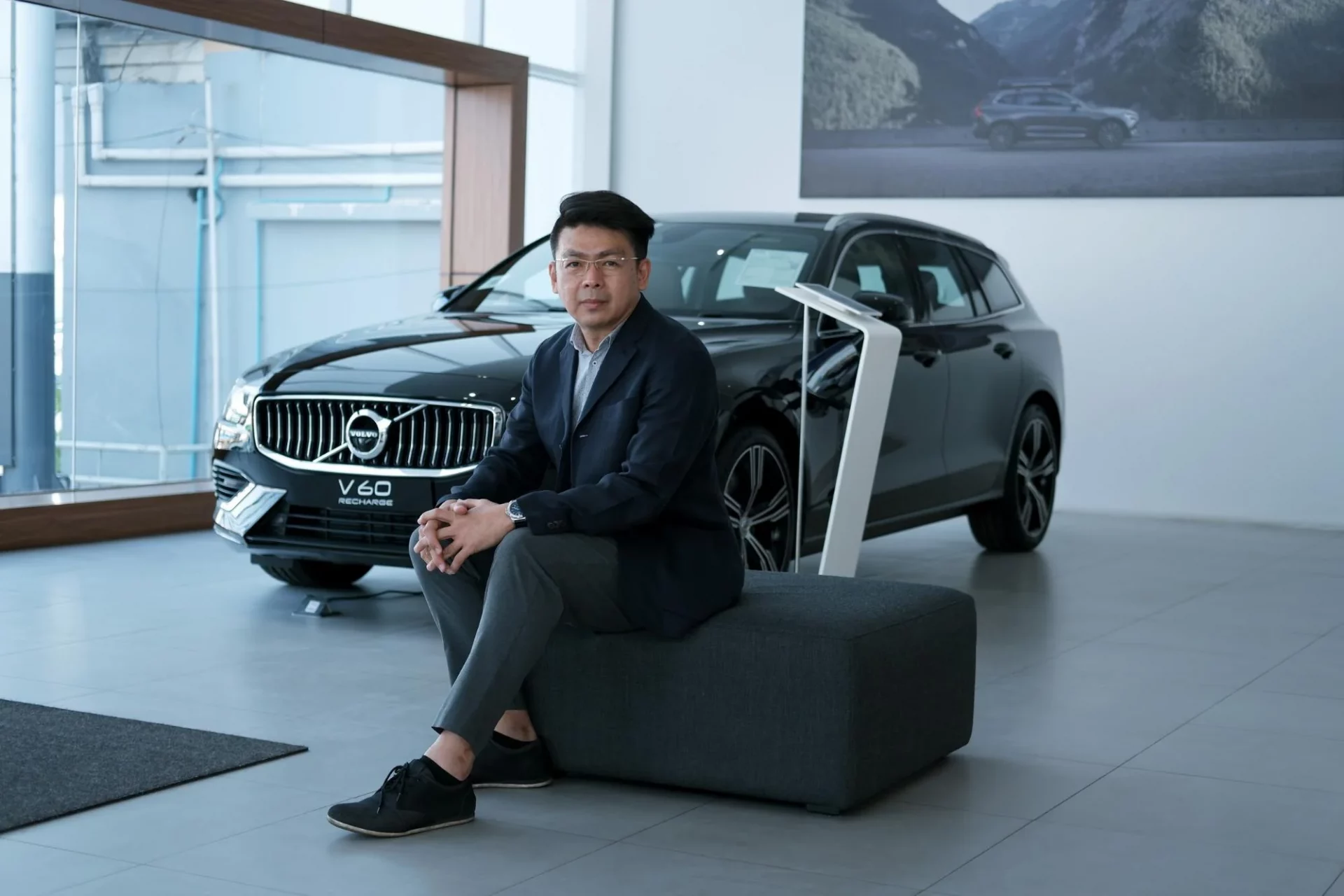 'Car dealer business is a brand distributor in sales presentation Take Care and provide service, both knowledge of cars and Test Drive experience, offer conditions until the sale is finalized. This is the task of Mr. Worasak dealer to develop his business.
Sales activities end on the day of handover of the car. But the relationship between dealers and customers must continue. that means distributors must continue to provide a good experience to their customers. to make customers feel value for money in the end, this positive experience will lead to repeat purchases. he also revealed himself to those close to him.
'We have been dealing with dealers for years and have collected data through leads, but leads are open from our current ODM (Original Design Manufacturer) sales management program. Which does not meet the needs of our side at all." He said sales or sales consultants should record this program installed on the computer. While sales activity is customer visits, sales often do not sit in front of a computer screen. Therefore the program is not in line with how it works. This also adds to the workload for sales from minor issues. that he says it is a burden for this employee will affect his management as a person who sees the picture of the business. leads to seeking help
'Generally, customers choose a sale and then choose a Showroom.'
The owners of this Volvo MWOne Service Center also reflect us. He values sales performance and service awareness because he understands how this service center location creates a competitive advantage.
CRM Sales Management Assistant with aggressive marketing in the digital age
When the car can not talk Sales must rely on the ability of the Sales Consultant team if there are incoming leads but not followed up. In addition to losing the opportunity it also wastes the budget that has been invested in vain. Therefore, Worasak is looking for a platform that will improve the efficiency of customer follow-up to increase the chances of completing a sale.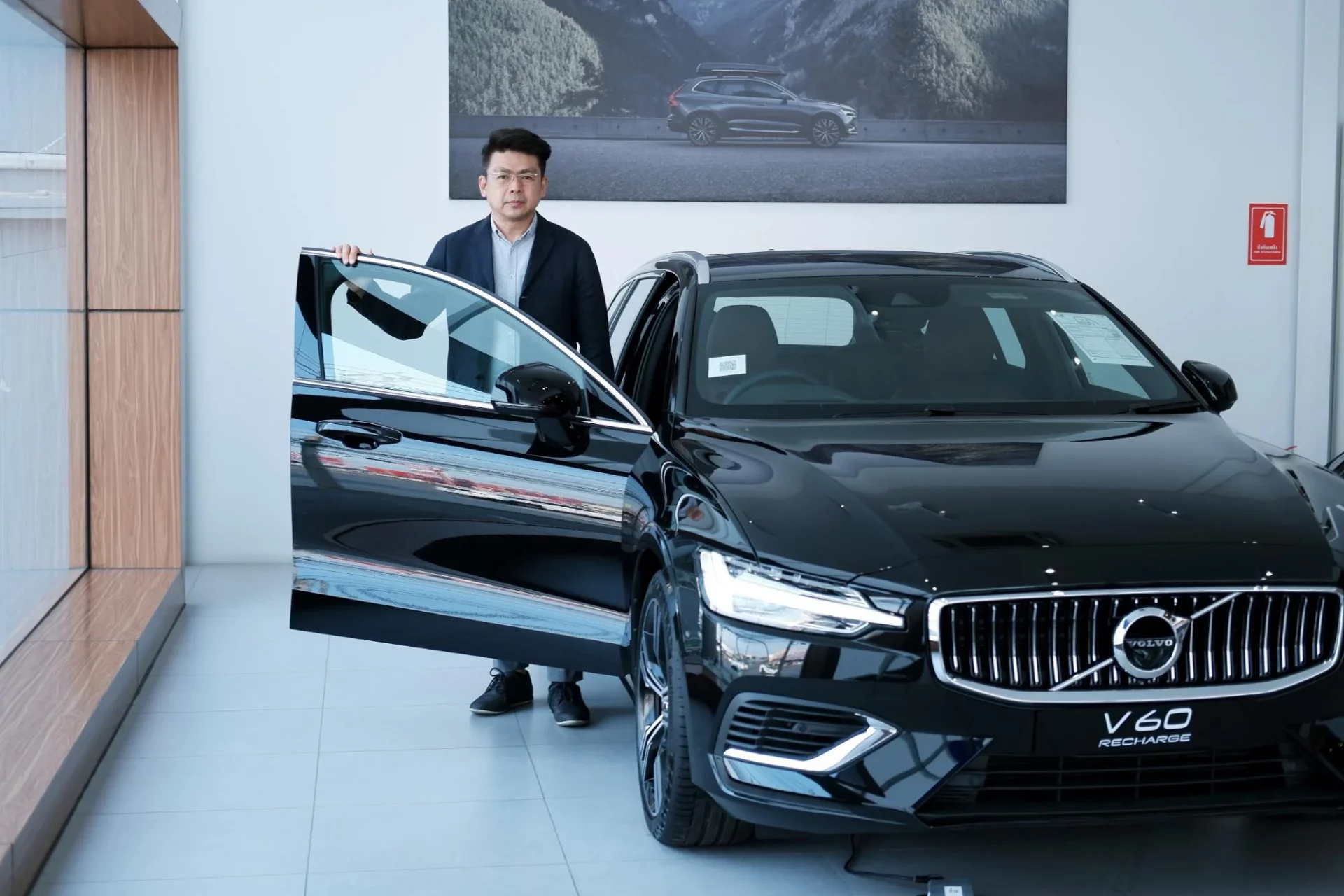 The person who owns this service center said that the potential and ability of sales is an obstacle to win the hearts of customers to complete sales of this car service center ranging from 2.19 million to 4.59 million with the target of completing sales every month. He knows it's not easy, so to achieve his goals every month, he needs more leads and consistent client follow-up. This was the beginning of the collaboration between wisible and Volvo MWOne.
He explained the problem solved. When using the wisible program, its convenience and ease of Use allow sales to instantly update information. Help everyone see the same information. And he also sees the work process of each person in the team. This is not a work Control. But if you want to create motivation and reduce work processes so that sales consultants have more time to take care of customers
'The concept of wisible is quite in line with our needs because it's on a smartphone. We can update sales information together with the team in Real-time, and the information is also linked to Line Chat. He broke the pending communication for us. And help us see the whole sales picture." This executive shows that what is wisible helps the Volvo MWOne team have a good impact. Sales users and executives like him have seen sales data from sales from start to finish. In the end, he is able to forecast and evaluate sales honestly.
'As management, we want to know how much and how little Real-time leads we have every day. When everyone sees the login information at the same time, this allows us to assess the situation in advance. seeing that the problem is stuck at every step when the sales manager knows the problem, he will help sales in time." He also went on to say that recording a sale on wisible is creating a story between the sale and the customer and seeing the story. By looking at the information and needs of customers where he is in the decision-making process will help Sales to use sales strategies that suit the needs of each customer. And the data is also an important ingredient to be able to evaluate the stages of sales in the dashboard which in turn will be an obstacle in the delivery of proposals to customers. to lead to a purchase decision.
This executive continued ' ' If wisible is not used, the lead management system will not be complete and real-time. In the past, we had to create a group Line between each other and the management team. This is a platform that was not created to track sales. But when switching to wisible that can check the sales workflow via smartphone view sales conversations with customers, get an overview of sales work. Everyone can access this information because it is centralized, it helps us to evaluate our work and make sales forecasts.
Performance on sales performance
'Wisible Platform 'is a standard CRM platform by default. However, for business purposes, we must separate data by Sales and Sales Executive, including the status of each customer. So we asked wisible to adapt the feature to the work style to maximize the efficiency of our teamwork. The collection of leads from online marketing on all platforms including customer information that Walk-in into the showroom as well where all the information will be sent to the system we can immediately see the number of Leads every day that come from different channels.
when receiving information knowing the needs of the customer and knowing how far he is from the service center it helps to assess the opportunities for making decisions, including strategic planning for promotions and offers, and when sales contact you immediately with a strategy based on the needs of each customer. Although the price of each car center is not much different. But what will win the hearts of customers is the impression of Service. Quick Care and information from sales, wisible has helped increase the potential of this work.
In addition, the sales activities of the sales team displayed on wisible also help to design beautiful sales charts and are close to the goals of this business person, which says that the stages of the sales event consist of Prospect, Traffic, Test Drive, Hot and Booking Order.At the same time, the graphics are not what they should be. 'If the sales data doesn't go to wisible, we don't know what each sales person is doing. On the other hand, if we know what each person on the team is doing and where they are falling, we will help their coaching to better complete the sale.'He said he saw the advantages and disadvantages of employees. There will be joint development and learning.
Sales career and the future of B2B business
'Wisible helps us analyze the data. But the sales skills of sales consultants are still important.'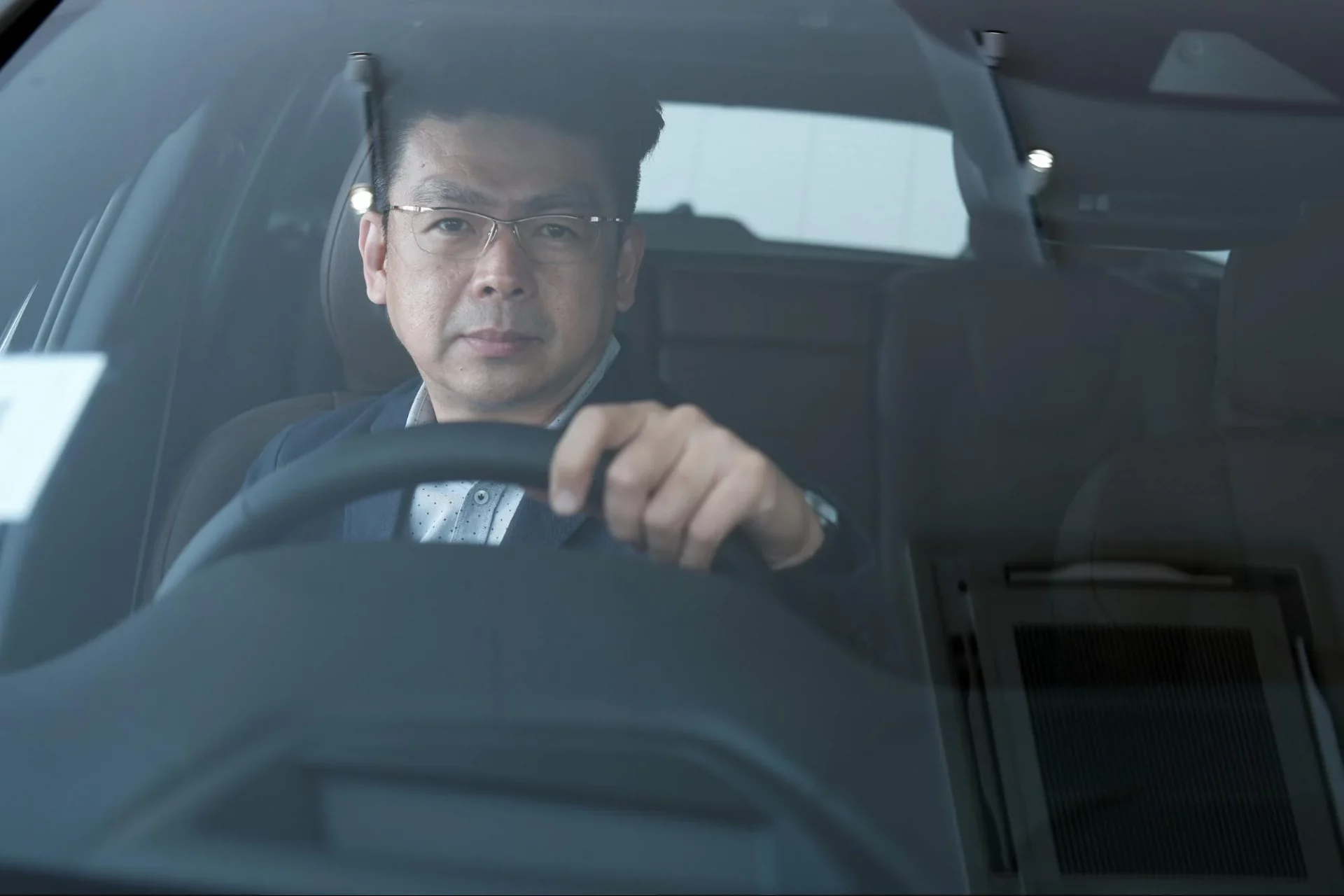 In the dealer business this service-minded entrepreneur also gives his view of the current B2B business as an adaptation. In addition to doing digital marketing must use digital platforms to help also finally, there must be a budget in relation to sales. Although paying for online marketing is not as real as going to a booth. However if you learn to understand and choose a platform that suits your work style this will help any spending money on online marketing is more valuable than going to the booth.
Business owners need to adapt. Adapt by bringing programs or platforms online to help. Ultimately, the money invested becomes tangible in the form of customer behavior data. and will be developed into (Customer Engagement)'
As for the sales consultant profession, in an era where the Sales Cycle is changing rapidly, convenience makes customer behavior change at any time. because it can search for information from keywords click and shopping in a short time. Therefore, Khun Worasak views sales in this era must be disciplined. Attentive and active in following up customers. 'Only you leave the range and do not follow up. He can then use this conversation space to talk to other vendors who offer better or equivalent deals. together soon'
'Customers mainly choose sales consultants' care and trust in the showroom.'He stressed once again that good service is the relationship with the sales and subsequent customer car. It is in line with Volvo's relationship-oriented philosophy, and wisible is also a great solution to maintain customer relationships.