Lead Capturing Management
Increase the opportunity to close the sale from the very beginning. With a Smart Lead Archiving from all channels, both Online and Offline.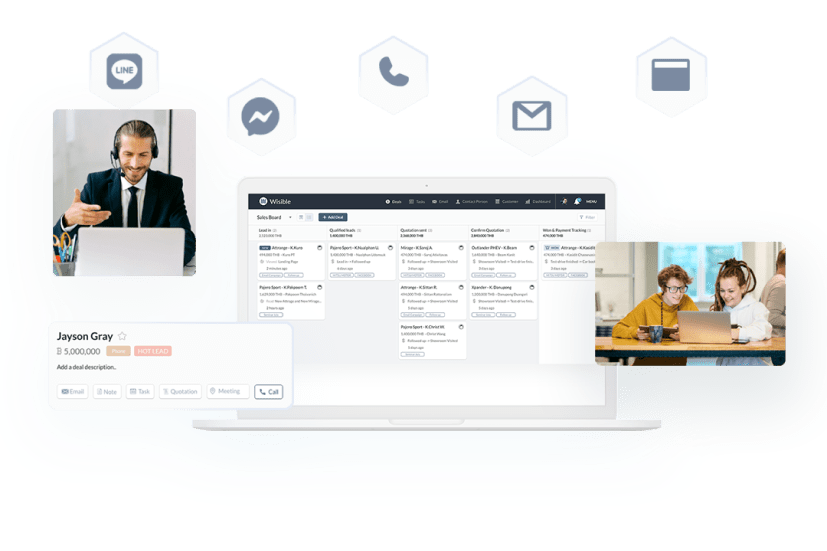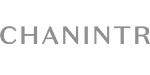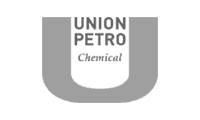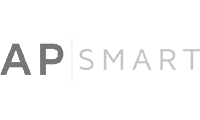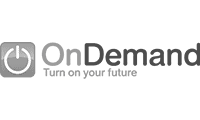 PRODUCT FEATURES
Capture leads from communication channels from Social Media
The main online channel that generates sales for businesses in the digital world. To prevent problems in the first place, Wisible can store incoming leads from all. Social Media channels across platforms to seamlessly pass them on to the sales team.
TOP PLATFORMS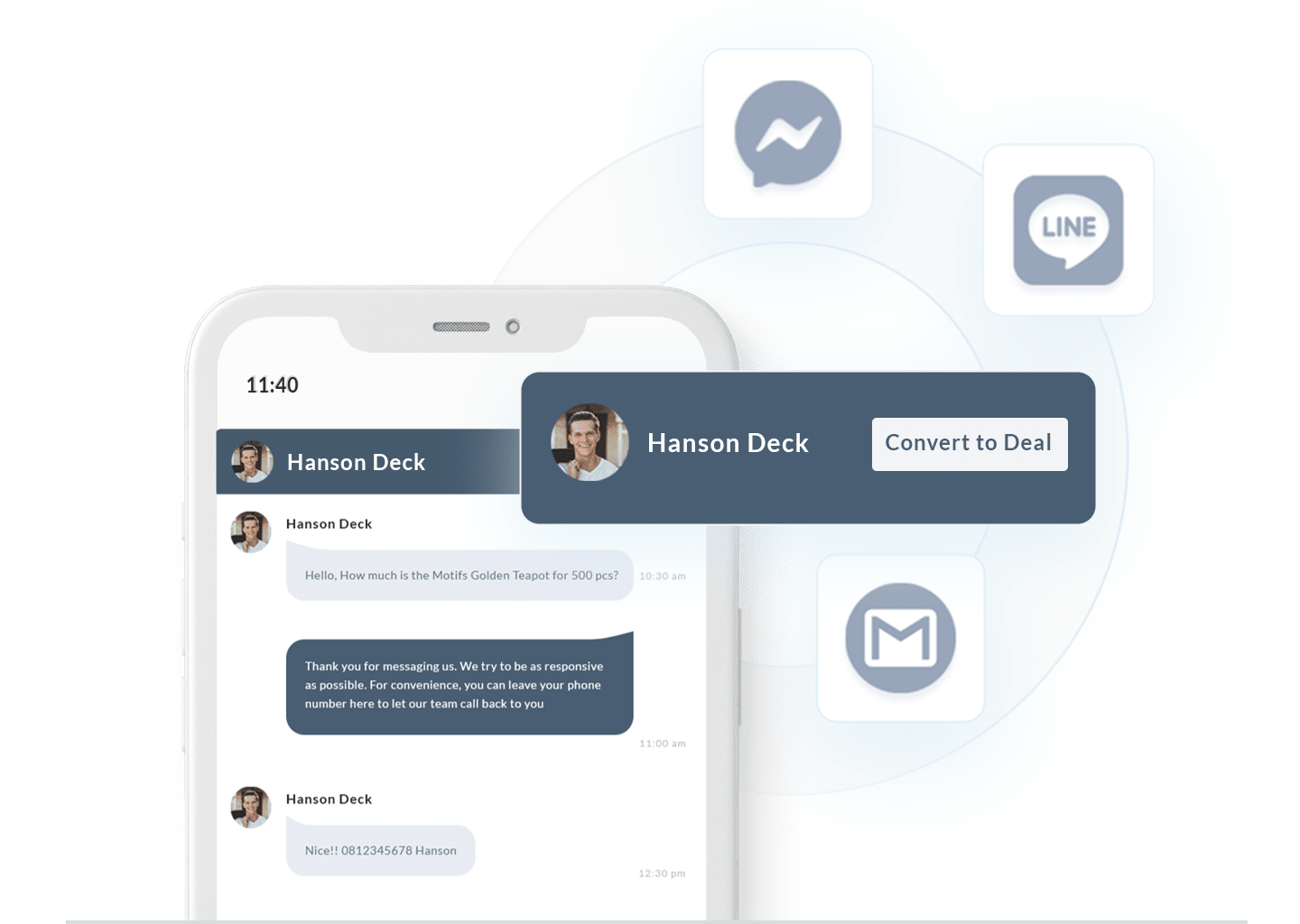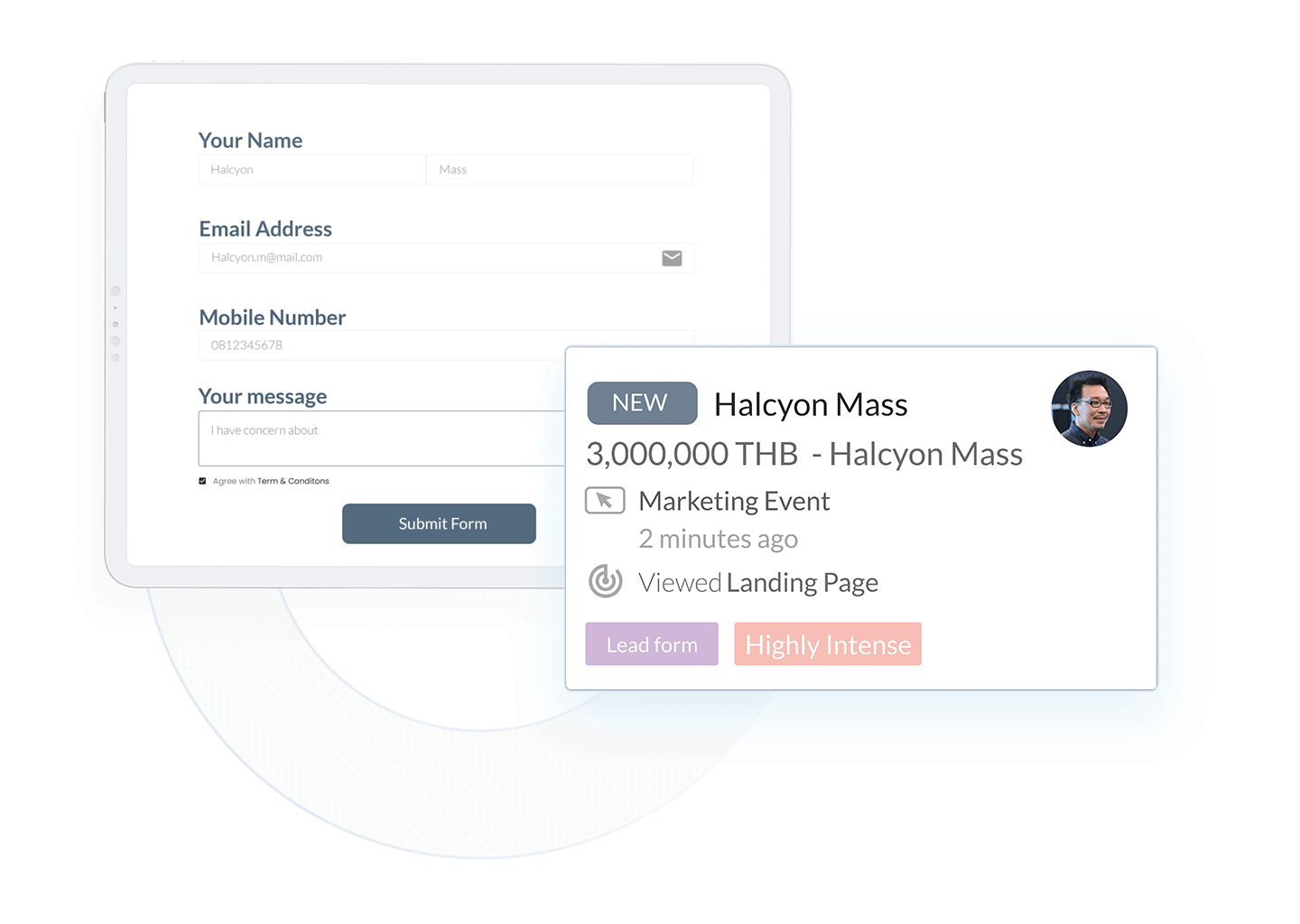 Fill out forms and create deals automatically
The most important online channel for your business, Web forms make it easy and fast for you to capture leads but the process after the customer fills out the webform turns out to be a leak unknowingly.
We can easily solve this problem for you. As soon as a customer fills out a form from your website, a lead is generated as a deal coming in to Wisible in real-time with a label that tells you which channel that lead is coming from.
Never miss out on capturing leads from your phone
For the sales team to work efficiently, we can capture leads from customer calls to generate automated deals to Wisible
Then, when the sales team takes time to connect with customers, calls can be made from Wisible immediately.
CALL FEATURES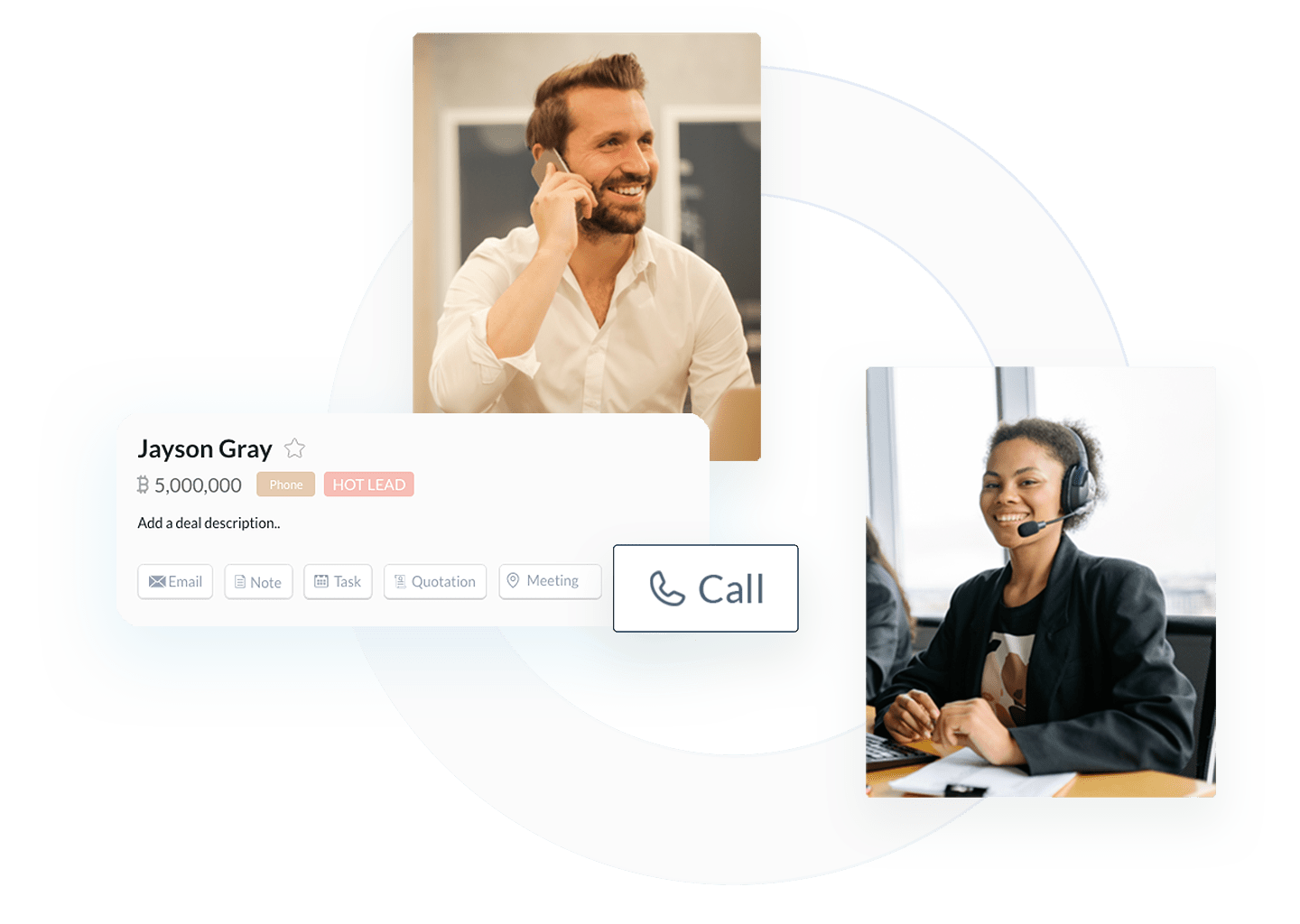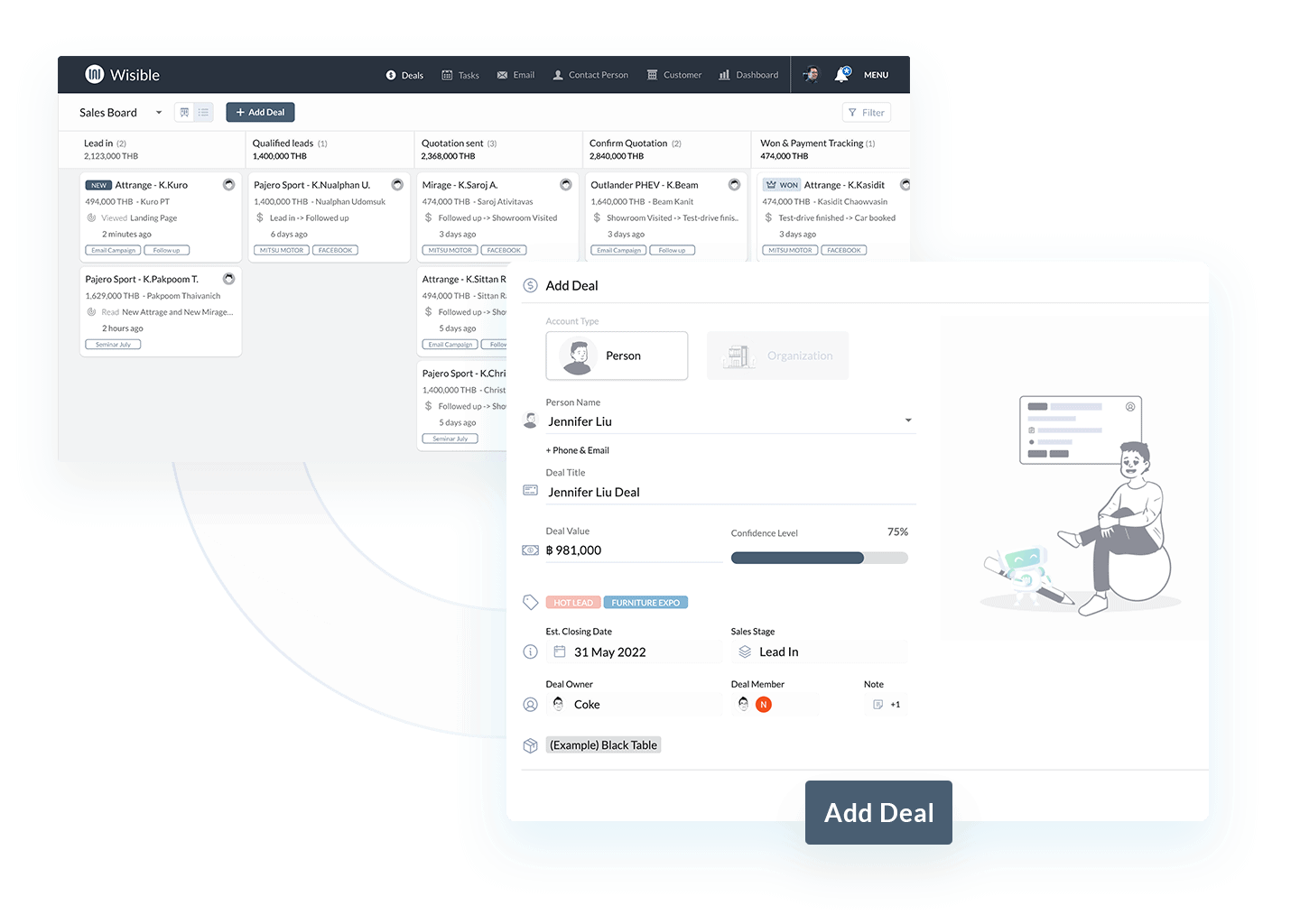 Generate leads easily with just a click
Another important channel for B2B businesses is Direct Sales which including when organizing events, leads can easily be generated in just a few clicks so that you don't have to be afraid of losing leads in your hand.
More Features

Import Leads
Importing customer data from spreadsheets into Wisible is easy, convenient and fast.

Open API
Open to connect to applications that want to work with Wisible.

Lead Scoring
Measure the level of quality leads to increase your chance of closing the deal easier.
Smart Inbox
Automatically bind every email related to the deal, connect to G-Suite, and support 2-Step Security.

Web Activity Insight
Know customer activities on your website to analyze data for further marketing.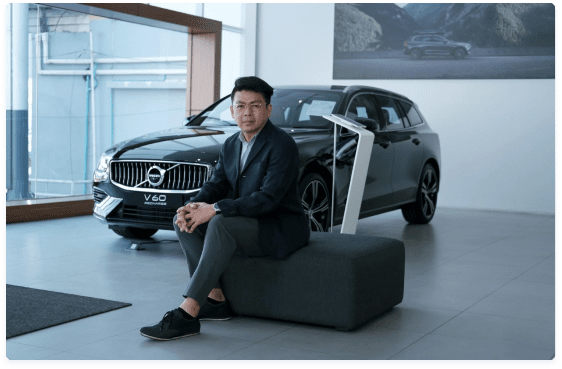 "Wisible's work pretty much fits our needs. We can update sales information in Real-Time and those information can also be linked to LINE Chat."
K. Worasak Charnpaiboolrat
CEO at VOLVO MWONE
More than 400 organizations trust Wisible