Deep channel Dot Com system sales, a giant IT business focused on CRM systems.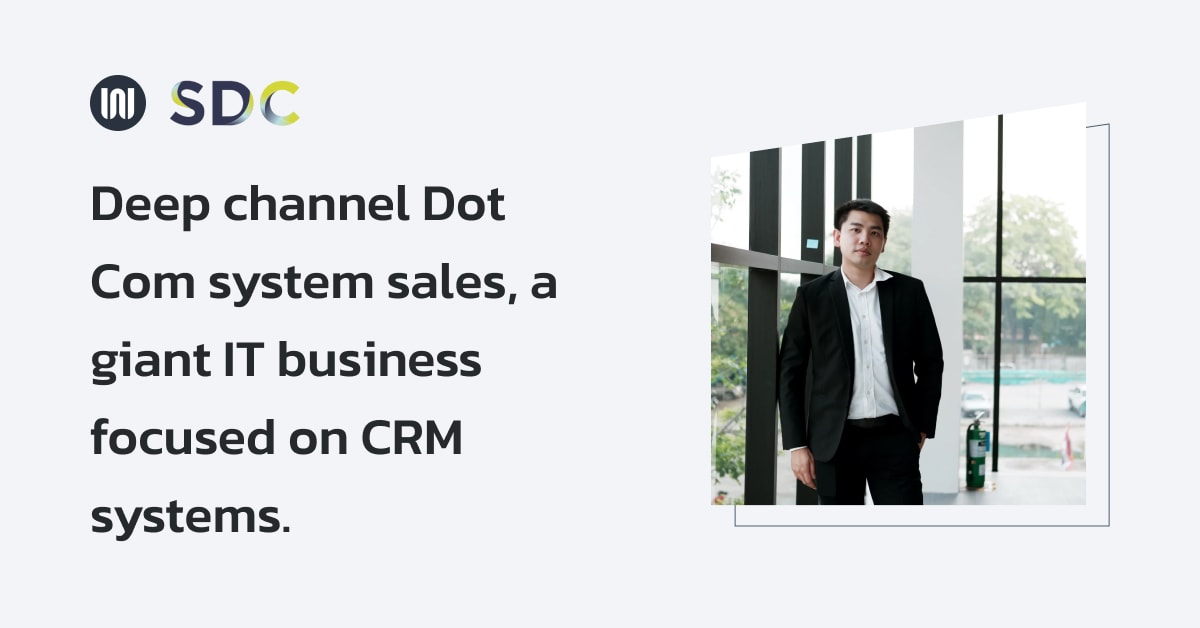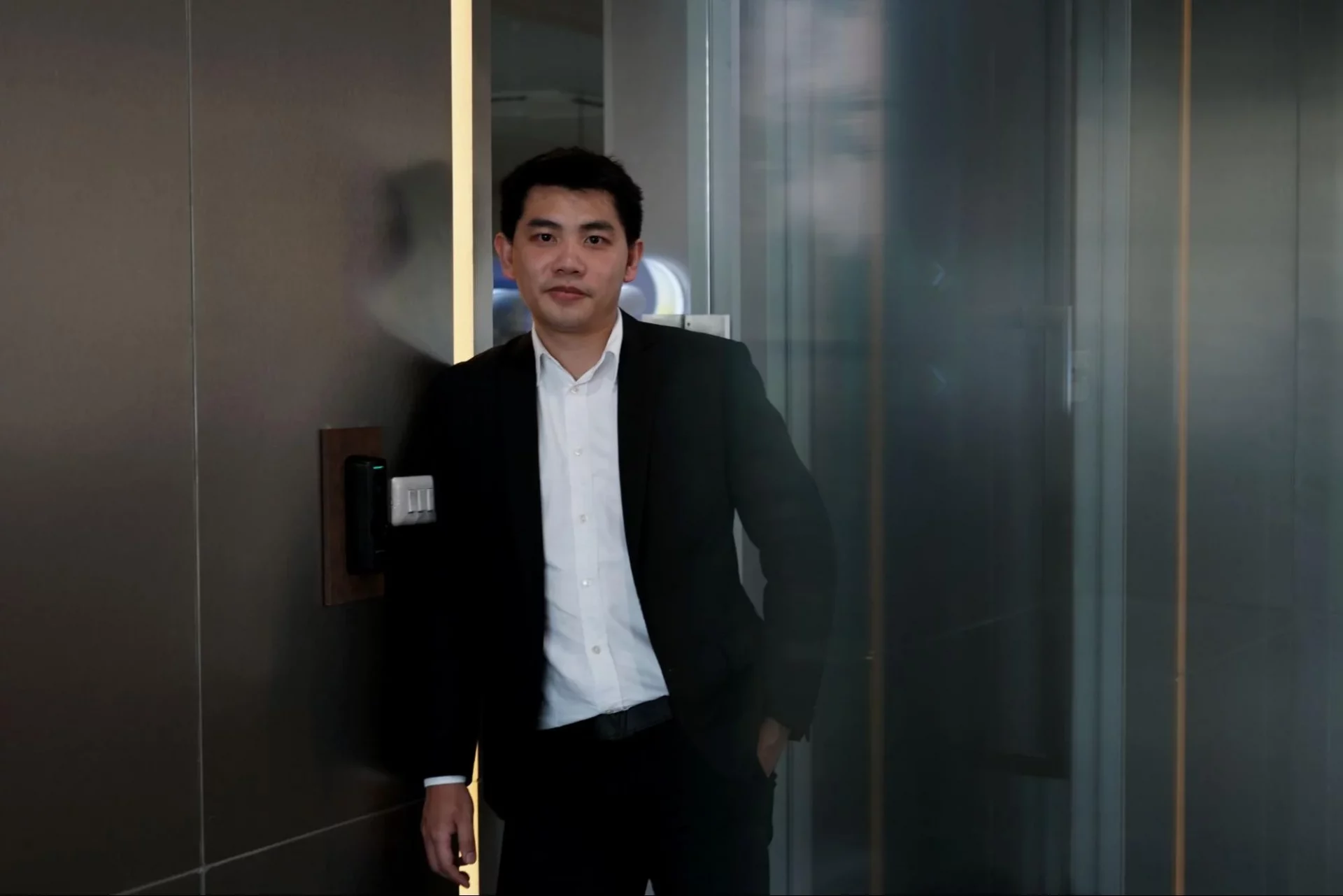 'We can't do everything by ourselves. Whether it's dialogue, producers, or image sequences. But being a director has to organize and organize those tasks like a jigsaw puzzle. to combine each piece into one big picture is like being an executive who has to find talented people to work with, who will help get your work done. I took it from filming. to apply to business and management' – Thana Kangwanpong
Systems.com Co., Ltd. founded in 2000 by a team of experienced IBM business operators providing IT infrastructure services. It has now been in operation for 21 years, with 'Metha Kangwanpong' sitting in the executive chair, while 'Nat-Thana Kangwanpong', a son in his early thirties came to pick up wood to take care of and manage the sales.
From the 5th floor of the SDC building located on Bangna-Trad road we looked up at the sky through a large clear glass window. Above the Dark Sky portends that a large downpour will soon fall. In the foreground ' 'Nat-Thana' tells the story of his childhood dream. Before taking wood from Khun Metha Thana said that he dreams of becoming a short film director. 'We want to make a short film. There is my name at the end which appears in the credits at the end Directed by Thana'. From assistant director to sitting in that executive chair when having to say goodbye to his dream of continuing his business journey as a second-generation heir, a young man who inherited the wood from his father How do you adapt to a management job?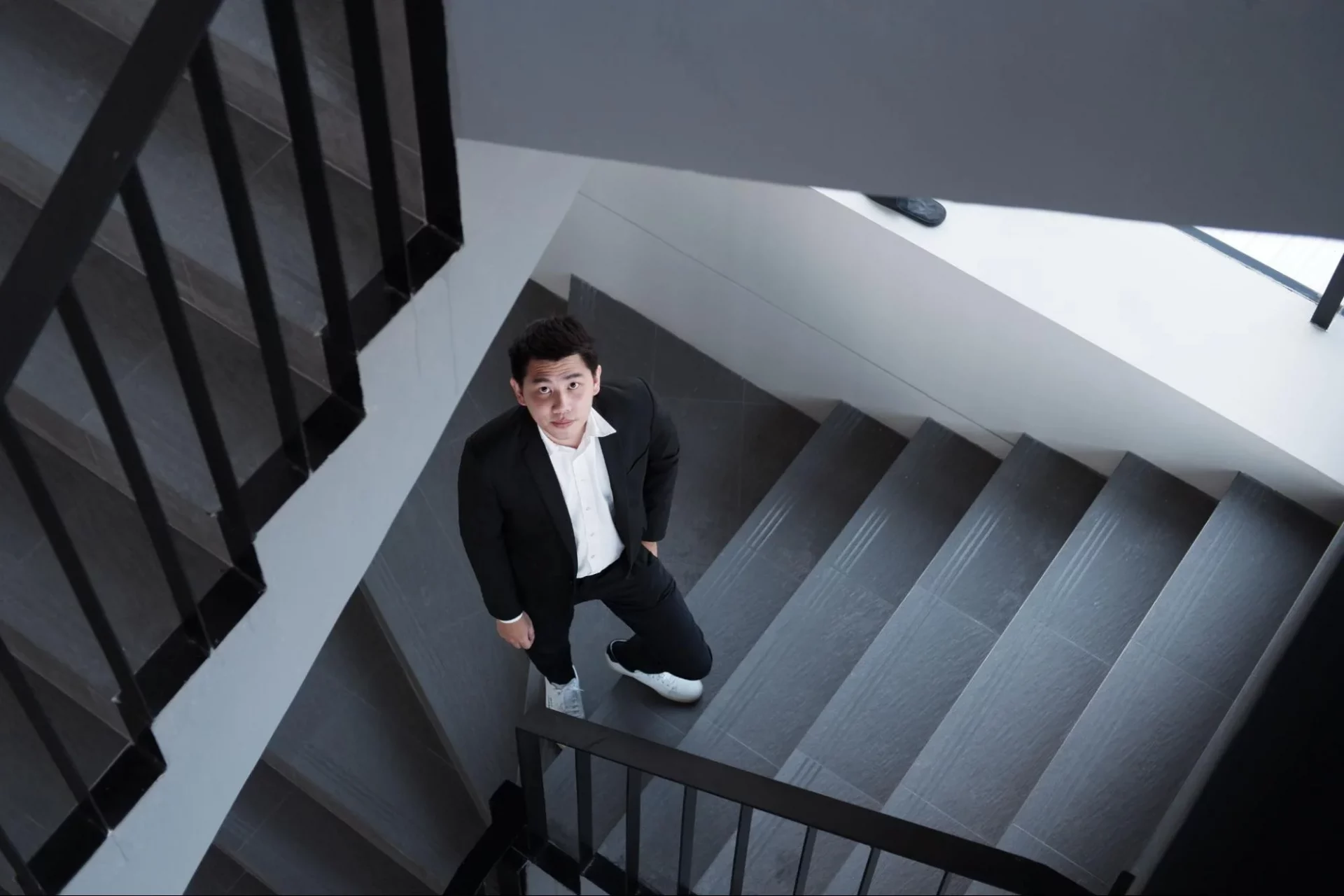 I have chosen to stay on this path. The path to reach the destination faster.
'We have to admit that we are not good at it. But we believe it can definitely be better. Putting yourself on the path or the path that floors go on that right path will help us save time to reach our destination faster, ' the young man recalls the great turning point in his life. From film student to assistant director until he switched to management in the IT infrastructure service provider business
More than a year of experience in the field of film a young man who lives by principles and plans. He said he couldn't manage time. therefore rethinking their role and identity to the point of saying goodbye to the dream of getting into a Distributor Business School, the import of children's products where there is no teacher who grades right or wrong but there are only customers who are teachers and have sales as a Test 'at work, we learn more than a master's degree ' from management Thana's real job says that she learned more business negotiation skills than in class again. From experience in a small field to stepping into a larger field today, he has served as Sales & Marketing Director at SDC and is ready to learn. Ready to develop because he believes he can do better.
We Care, We Share, We Serve
Jika Anda mencari 'Systems Dot Com' di Google dan mengklik halaman website tersebut, Anda akan menemukan tulisan 'We Care, We Share, We Service'.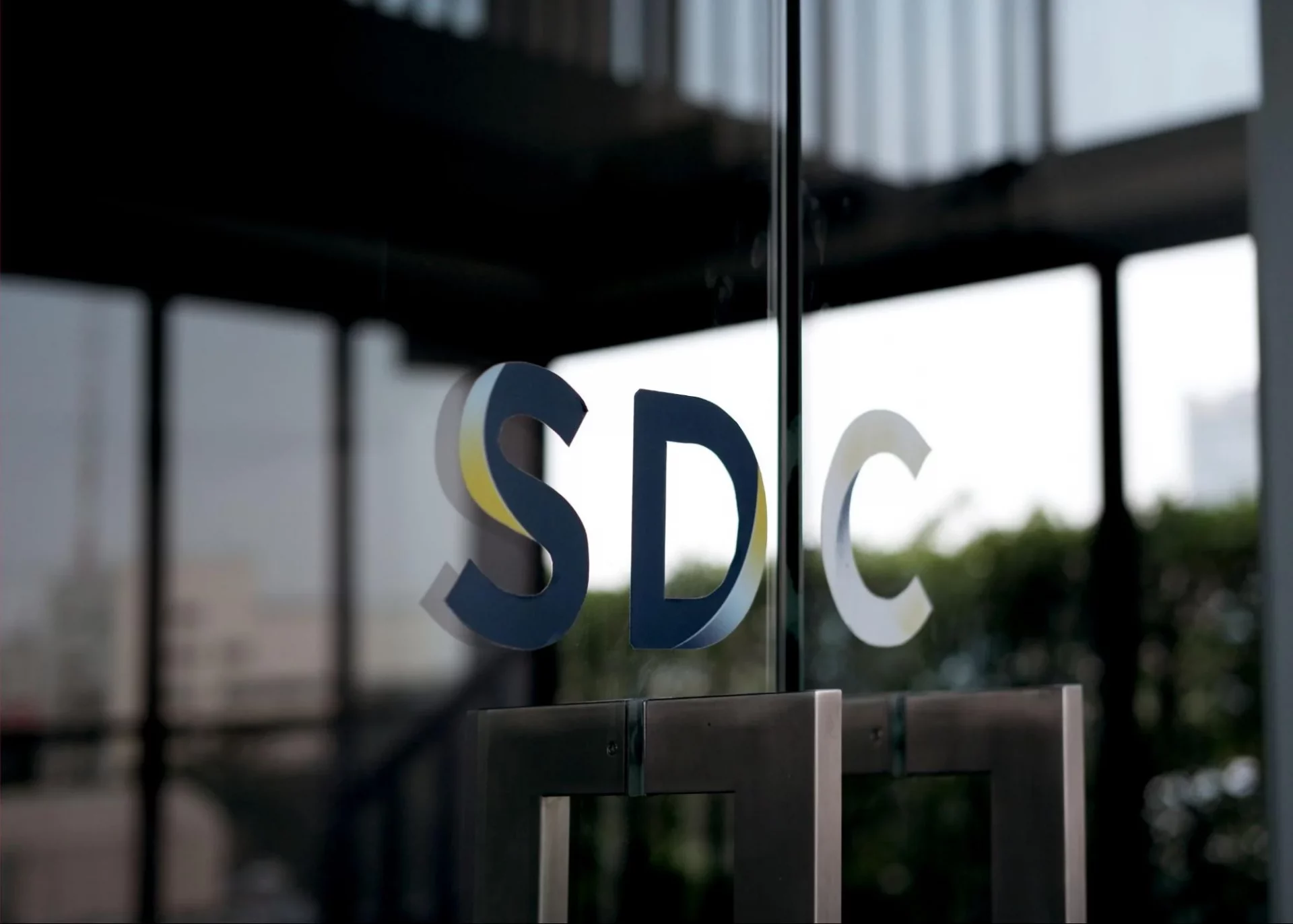 Thana tells us that her business is an IT infrastructure service provider with a focus on delivering quality products. With good service and solutions that meet customer needs 24 hours a day without holidays. The main services of this business are IT solutions and hardware management agreement services.
With SDC founded by an experienced IBM team and Khun Metha himself, he has a sincere service approach. Over the past 21 years, SDC's customer base has increased by more than 300 companies. and private hospitals with large networks across the country he said that the reasons customers choose SDCs may be similar to patients choosing doctors. Because maintaining a company's server system is important. When a computer system is a company's data, if there is damage, it is equal to human life. Therefore, SDC's approach in providing services is to serve sincerely. Give confidence that you can keep your customers. like a patient entrusting his life to a doctor
From consultants to new solutions and services
"Actually, there are many branches of IT business. One customer can use the services of many vendors, in which we take care of many parts, especially hardware. "Thana explained that he would go to help when customers had problems in hardware or service. He also handles technology updates with IT consulting services for clients.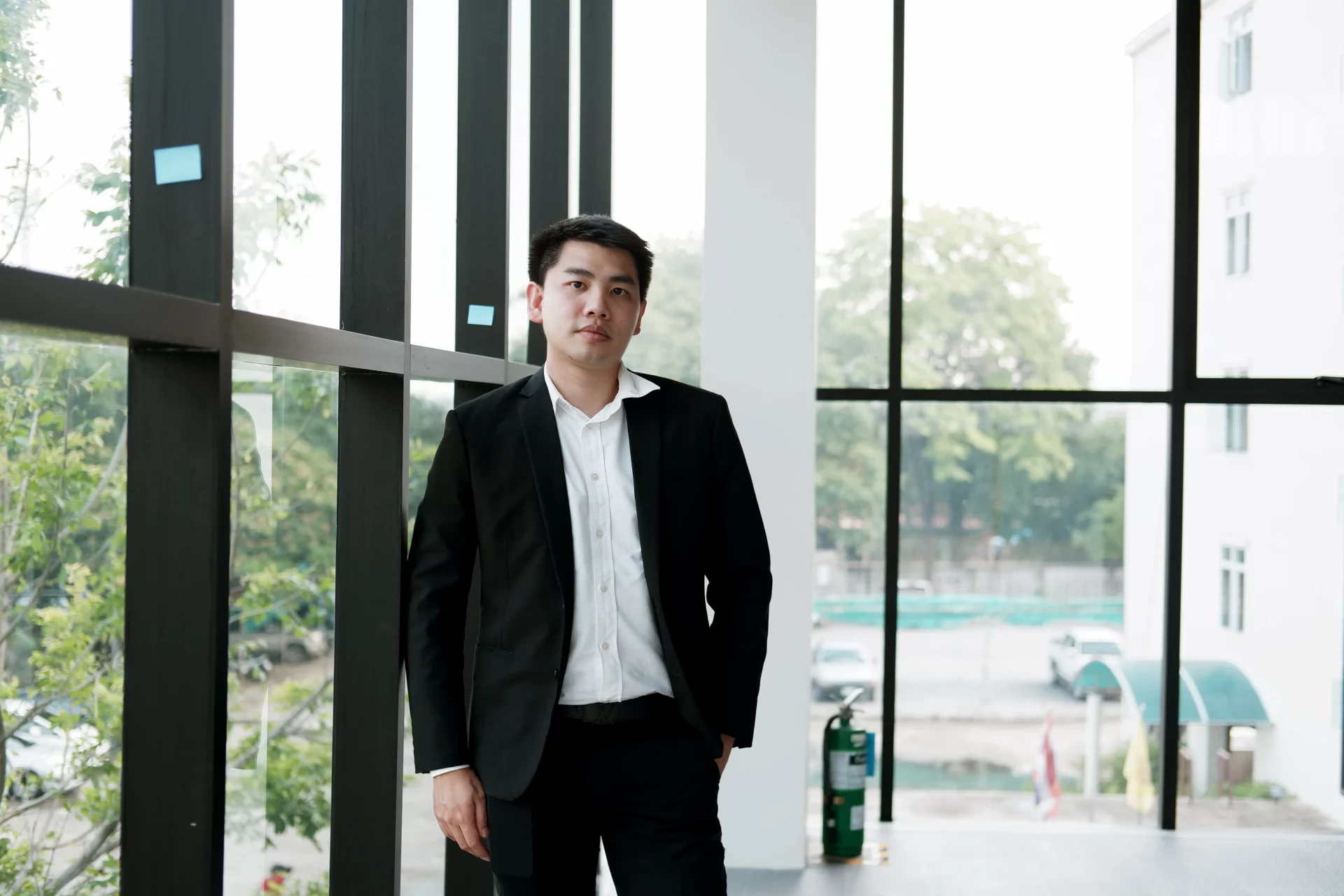 The young man kept talking people in the tech industry need to adapt quickly so as not to become followers. In recent years, SDC has developed technology to meet the pace of business in order to compete with competitors. Soon, SDC launched a Cloud service. For the customer, if it is a fish, we are just a small fish swimming in the water. a small pond. Maybe it will not live in the ocean but will choose a source of livelihood that is more suitable for us.'
Although there are many global Cloud service providers. But the young man is sure that he is closer to customers. Flexible and ready to adapt to each customer's application in the end, he still insists on his working principle that ' core business comes from service based on understanding of customer problems. So we try to provide and make new choices for him.'
Due to sincere service, Wisible also came to help.
As the number of customers increases the result is a workload Thana said that the sales & marketing work handled is in the past, there are often problems of bidding and approval by supervisors, which must be approved through the solution Department and also the service department when the old system does not meet the requirements. Therefore, he is looking for a Sales Pipeline Management system in order to have a sales management system that fits the SDC work style.
"We need programs to help collect Data or to help with the analysis of the data we have. and the program that meets the functionality is friendly and convenient to work so that everyone can press approve via mobile phone. At that time we tried many programs but Wisible met our needs well."Thana said the business is quite complicated. There are many more detailed requirements than the basic features of Sales Pipeline Management in general, even in the trial period, the Wisible program still does not meet all needs. But after receiving the problem that SDC Request solved, Wisible ultimately made the sales job easier for him and his team.
'Wisible may not be designed to handle the hassle of publishing a Quotation from a business like ours. But he is ready to adjust the program according to our needs. It was the impression that made us feel that we had received good service. as we have provided to our customers
He added that when a customer requests a quote, he wants to be quoted, meaning the quotation should be sent to the customer as soon as possible. Because it's an opportunity
'Sincerity in service' is a legacy from SDC to the 2nd generation.
The young man was talking about taking over from Khun Metha. The father said he learned about the principles of the service business. He says sincerity is what he will give to the customer first. 'If we are sincere he can feel it and in the end it will be a core value that comes back.'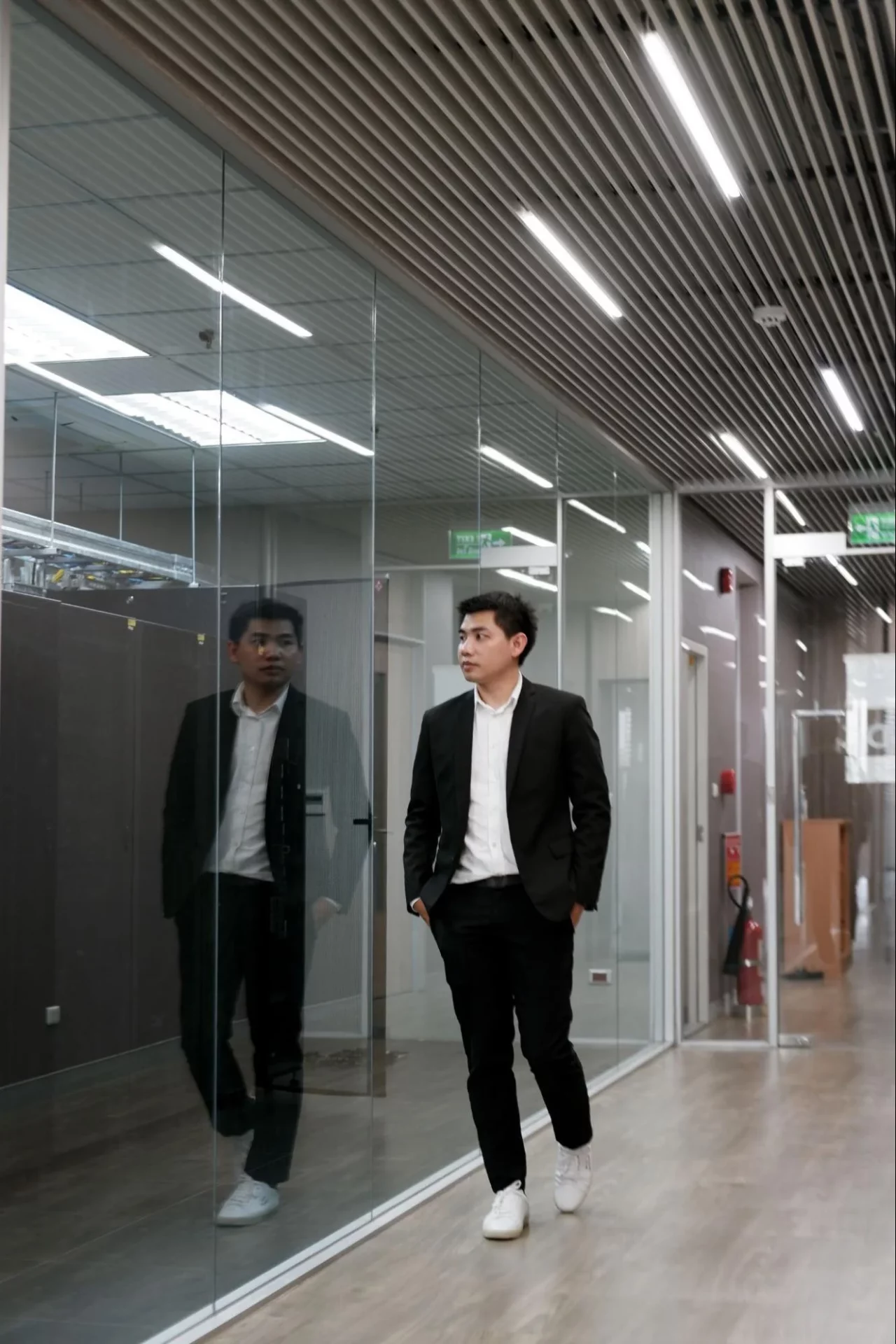 On this challenging path this energetic young executive once again confirmed that to us. His experience is limited and he needs reinforcements. Running a business is like directing a movie. 'We can't do everything by ourselves. Whether it's dialogue, producers, or image sequences. But being a director has to organize and organize those tasks like a jigsaw puzzle. to combine each piece into one big picture is like being an executive who has to find talented people to work with, who will help get your work done. I took it from filming. to be applied to business and administrative work as well.
"Presenting The wisible program reflects the sincerity of cooperation between him and the team. what he believes works especially well in service work ' 'people's emotions' are sensitive. But using the program to help as an intermediary in this work will make the work systematic and make the work according to the established plan."
After the Great rain that washed the sky began to clear, even today, 'Thana' does not have a credit name in the short film. But we're pretty sure his name is on the SDC reel he directs, no less important than the credits in the movie of course.